Many people want to convert PST files to MSG files. This technical blog will provide you with complete solutions to migrate Outlook PST files to MSG file formats using two different methods: Manual and Professional PST to MSG Converter. Before we get started, let's go over some fundamentals that you should be aware of prior to the conversion.
MS Outlook's mailbox data is stored in PST files. Contacts, calendars, and tasks are all stored in a PST file. Sometimes users want to export PST to MSG and other file formats, which contain single and multiple mailbox items. A Microsoft Outlook backup file is also represented by the PST file extension. If you want to delete something, change something, or migrate your email data from one computer to another, the pst file will come in handy.
MSG files are a type of file that contains email messages and are commonly used for user email messages. Furthermore, MSG files are just plain text files with the extension ".msg." MSG file format now saves multiple items in HTML format, such as images and attachments.
What is the purpose of converting PST to MSG?
The following reasons will help you understand why you need to convert your PST files to MSG files.
Outlook mailboxes are saved in PST format. This file contains all of the data, not just the emails. Using the MSG format simplifies the sharing of multiple messages, contacts, and appointments.
Data exporting from PST to MSG is a convenient way to archive data in sections and make it accessible.
Users frequently share specific emails with a large number of people. MSG files make it simple to select and select multiple emails at once.
What will you do if you have a large number of received emails in your inbox and you have to show the message of mail you have received?
How do Manually Convert PST to MSG Files?
When you only have four to five emails, a manual trick is one of the quickest methods to use. Before you try this manual method, keep in mind that you cannot convert the entire PST file to MSG format. Only specific emails from the parent PST file may be converted to an MSG file. Take the following steps: –
Start the Outlook application -> Navigate to the Inbox, select a message, and then drag it from the Outlook application to an Explorer folder or the desktop.
Repeat the first step for any additional emails.
You can zip the folder, or you can put all MSG files in a folder and zip it.
Create a new email and attach the zipped folder containing the MSG files.
This manual trick is effective and one of the quickest solutions. The issue arises when we have a large number of emails. It becomes time-consuming and difficult to locate each email within the Microsoft Outlook application. How many times will you drag and drop each message from MS Outlook to Windows Explorer? As a result, we require an Email management tool to convert PST files to MSG files.
PST to MSG Converter Free allows you to convert PST files to MSG files.
If the manual methods mentioned above do not work for you, try the WholeClear PST to MSG Converter. It is a professional tool that is highly recommended by experts. The software can efficiently convert PST to MSG files. It has almost all of the features that an advanced Outlook user needs for routine email communication. I'll go over some of the most notable features of PST to MSG Converter.
Some of the Software's Key Features:
Bulk conversion of PST to MSG files is supported.
Using the Advanced search option
The date range option allows the user to choose or convert only PST files from a specific time period.
Allows you to remove accidentally added PST files from the conversion list.
The folder hierarchy in converted MSG files is preserved.
Has a user interface that is both intuitive and interactive.
Please keep in mind that this software does not support corrupt PST files
Converting PST to MSG Format
Download and run the software first, then select Single/Multiple Files based on your needs.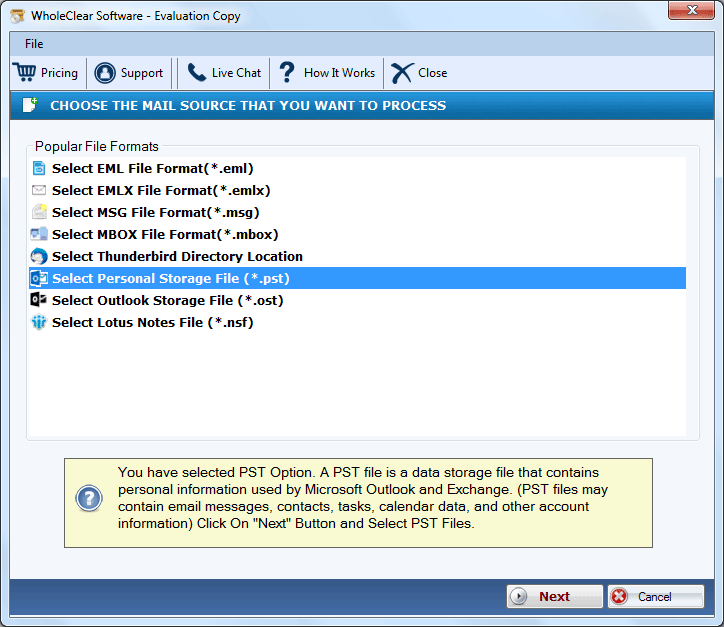 Now, click Select file to add a PST file, and then click Next.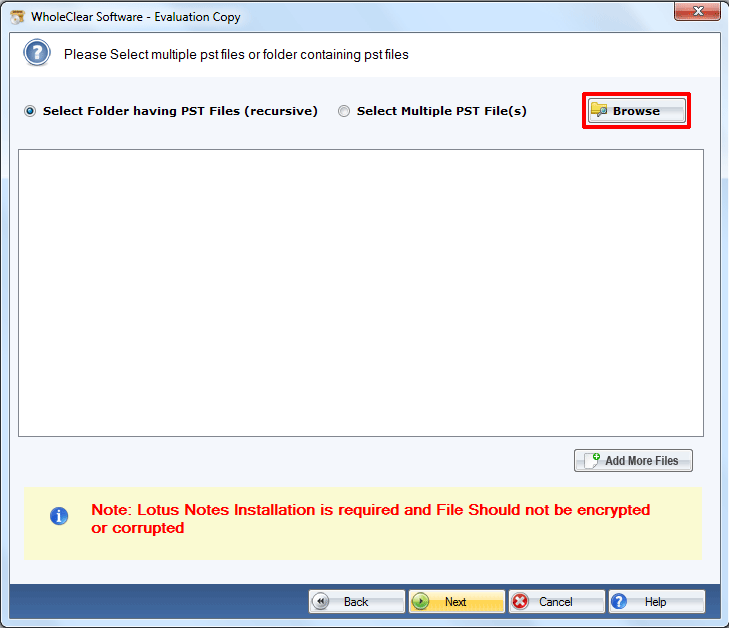 Tap Next after previewing the selected folder in the Tree structure.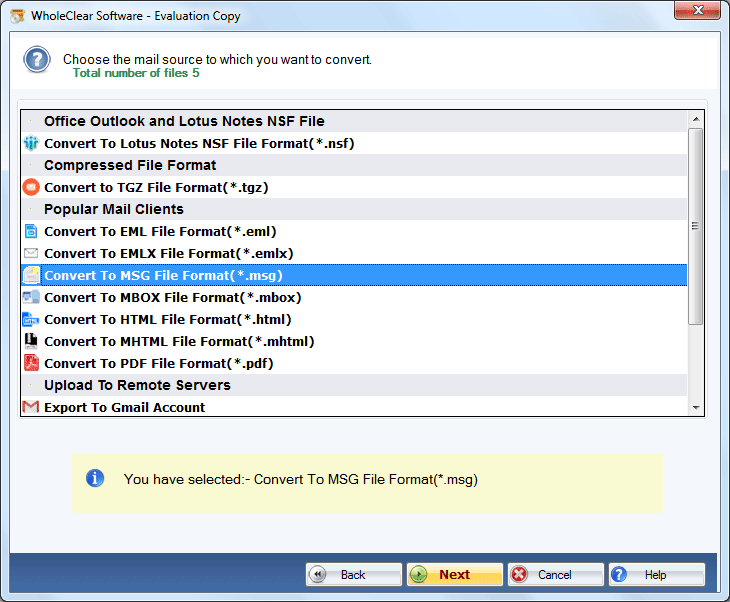 Choose MSG as the saving format from the drop-down list and click Next.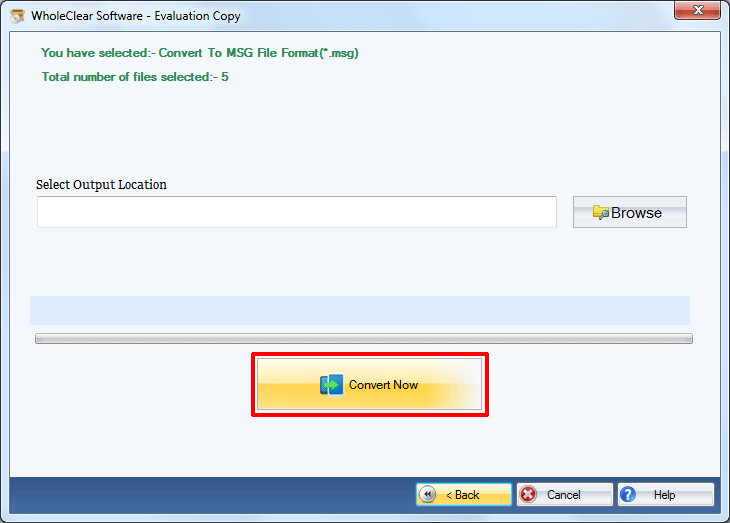 Now press on the Path to Save button to choose the location path.
Finally, save the report and exit the software.
Also Read: How to Convert EML Files into PST?
Conclusion
In this blog post, we learned about the two different methods for converting PST to MSG, as well as the main reasons for this conversion. Finally, I recommend Professional PST to MSG Converter as the best and quickest method for exporting all of your items from Outlook PST to MSG File format.